With hope, this is the last post I will write about the Great Recession. Like every American, I cannot say goodbye and good riddance quickly enough to this horrific period of economic malaise.
By the way, is the word "malaise" ever used in any context other than economic? But I digress.
The past few years have been, to use sophisticated analytical terms, a total financial clusterfuck. And yes, Latinos were hit harder than most.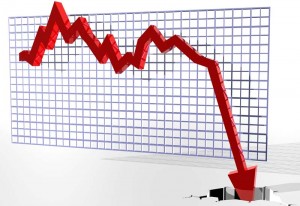 I've written before about the sky-high unemployment rate among Hispanics and plummeting rates of remittances to Latin America and general economic depression in the Hispanic community. To put a capstone on these stats, the National Hispana Leadership Institute released a study showing how sucky it is to be Latino right now, particularly if you're older. The study was undertaken with AARP, so it looked at Latinos age forty-five or older.
What they found was that Hispanics in this age group were twice as likely to lose their jobs as the general population was. Latinos were also more likely to suffer a decrease in earnings. In addition, almost half of Hispanics had trouble paying for the bare essentials, and over one-third cut back on basic medications. Finally, about twenty percent lost their health insurance (I'm sure the rates are much lower among Tea Baggers).
With stats like that, it would be understandable if we Hispanics curled up in a corner, sucking our thumbs and trying vainly to think happy thoughts. But we're talking about people who routinely ditch old lives for a shot at a better future.
So perhaps we shouldn't be surprised that Latinos have shown resiliency during this nightmarish time. The report points out that Hispanics were more likely than the general population to look for new jobs, to seek advanced training, and to work toward keeping their skills up to date.
Most interestingly, Hispanics were twice as likely as the general population to start their own businesses. Yes, even in a disastrous era, Latinos were among the first to take a chance on making things better.
I can't say that happy endings are in store for all those Hispanics who got through this mess. But again, I hope that I never have to return to the topic of how terrible things once were.