Yes, there's been a bit of a gap since I updated the site, but as you can guess from the tenor and tone of the last few posts, there is an obvious reason why I haven't gotten to the computer for a couple of weeks now.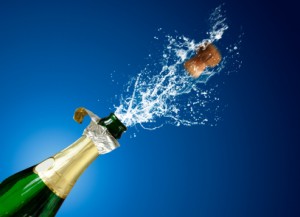 That's right. I became a father recently, and the past few days have been a pleasant and perplexing miasma of joy, exhaustion, and adrenalized activity.
Soon, I will get back to writing regularly. But until then, almost all of my attention will be focused on a certain young Latino who spends most of his time wailing nonstop.
And I'm pretty damned thrilled about that.