By now you've heard GOP Rep. Steve King (a longtime friend of the Hispanic community) insist that "among young undocumented immigrants in the United States, 'for everyone who's a valedictorian, there's another 100 out there who'" are essentially drug mules.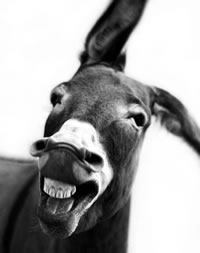 King, "an Iowa conservative who has come under fire for comments about immigrants before," has stood by his remarks, insisting that he has "seen it with my eyes and watched the data and video that support what I say."
I think we would all like to see the video that shows 100 Latino drug mules ganging up on one Hispanic valedictorian. That would indeed be persuasive to the immigration debate.
But all these references to mules have me thinking about another anti-immigration zealot who was obsessed with animals. I'm taking about Cordelia Scaife May, an heiress who, "before her death in 2005, devoted much of her wealth to … curbing immigration, both legal and illegal."
Scaife May "never knew poverty," unlike so many of the immigrants she despised. Ultimately, she became a crazy recluse and alcoholic. She also was obsessed with birds.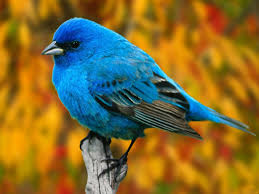 Her millions continue to fund right-wing anti-immigrant groups to this day. So here we have a rich person who never worked a day in her life. She was a virulent xenophobe and racist who held her fellow humans in contempt simply because they were born in another country. But she had a soft spot for the little birdies.
And who can argue with those priorities?
Basically, some conservatives don't think of Hispanics as animals. They think of Hispanics as less than animals.