Recently, I wrote about the low-level celebrity who confused me with the valet at a parking ramp.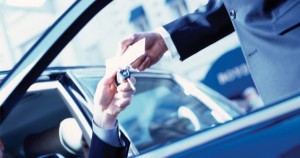 While out having drinks, I retold the story to a couple of friends who, inexplicably, had not read it on the blog (yet they all claimed that they read my posts religiously… hmmm). In any case, we talked about whether the celebrity's mistake rose to the level of racial profiling.
We never came to a definitive conclusion, because the topic soon drifted into a more concrete example of judging someone by the color of his skin. I'm talking about the TSA's habit of stopping people like me for multiple wandings and the occasional frisking at airports. I've written before about this, but my friends all had theories on why the TSA is convinced that I'm the next Mohamed Atta.
"It's because you look like somebody," Friend One said. "There must be a guy on the terror watch list who looks exactly like you. It's just bad luck."
"No," Friend Two said. "It's because you look like everybody. You're like the standard angry traveler with a bad attitude. They want to make an example out of you for going through the line with a scowl."
"You're both wrong," Friend Three said. "It's because you look like nobody. You're still an exotic mix compared with most people who fly. So TSA thinks you could be a Muslim extremist, or a MS-13 gang member, or a yakuza for all they know. You could be something bad because nobody else in line resembles you."
I thanked them for their insights. I finally had an answer on why I have to allow an extra fifteen minutes for airport security whenever I fly.
It's because I look like somebody… or I look like everybody…  or I look like nobody.
So there you have it. That certainly clears things up.
But just as I achieved this level of enlightenment, Friend Four spoke up.
"It's because you look brown," she said. "That's it."
Damn, I had never even considered that.