My wife is pregnant.
Yes, it's pretty great news.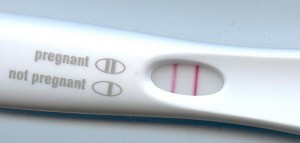 Our daughter is due in January. We've never been parents, so by next summer, I'll be one of those annoying first-time fathers who believes the most important thing in the world is his baby's capacity for drool. Just wait, I'll be blogging about it day and night. This may cut into the readership of the 19.3 million mommy bloggers out there, so I apologize in advance for usurping their authority.
But with all the hectic preparation for the child's arrival, and careful time set aside for crippling self-doubt and solipsistic panic attacks, I've barely had time to ponder the political ramifications of this kid. That has to change.
To continue reading this post, please click here.