You can't be too careful out there. Nobody knows this better than Joe Arpaio, the self-described "toughest sheriff in America."' Arpaio, renowned for his obsessive focus on illegal immigration, recently sprung into action to protect his Arizona community.
Acting on a tip that dangerous criminals lurked in the Phoenix suburbs, Arpaio recently deployed a tank. Yes, he called in an armor-platted, cannon-thrusting behemoth.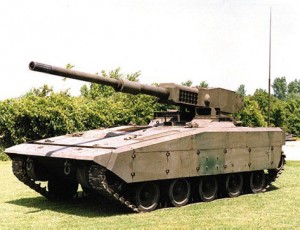 He also brought in the SWAT team, got a bomb robot, and organized a convoy of armored vehicles. He then rolled this caravan of firepower into a residential neighborhood, surprising people in the sleepy enclave who no doubt had been unaware of the booming crime wave in their midst.
Was Arpaio bringing down a massive drug-running operation? Was he busting lethal gang members who murder and rape at will? Could he have been targeting a domestic terrorism plot, or arresting scores of heavily armed desperadoes?
Well, actually, he was after one guy. And that guy's crime was… cockfighting.
Yes, "in a massive show of force [Arpaio] executed a search warrant and arrested the homeowner, Jesus Llovera, on charges of suspected cockfighting. Llovera was alone in the house at the time of the arrest, and he was unarmed."
Now some might say that it's a bit of overkill to conduct a militaristic operation that "cost tens of thousands of dollars" to arrest one unarmed guy. But you would be missing the point.
This is about being tough on crime, and in any case, the sheriff's office says, they "err on the side of caution. We're going to make sure that we have the appropriate amount of force in case we do run into anything."
One presumes that "anything" includes several highly agitated chickens.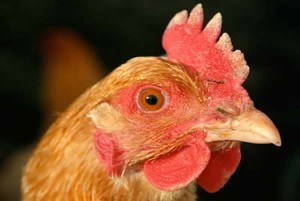 Many residents of the suburb were understandably alarmed to see a tank rolling down their placid streets. Their surprise must have been compounded when they discovered that washed-up action star Steven Seagal was riding in the tank. It was all part of an upcoming episode of Seagal's new reality-television show "Lawman." For filming purposes, Seagal has "carte blanche to go along with the sheriff as he arrests people."
And what an episode that will be! Arpaio and Seagal, busting down a wall with a tank, blowing out the windows on the suspect's home, and sending in the SWAT team in full gear to bring down the cowering cockfighter. One can only imagine the scene when the cops busted in and bellowed, "Drop the chicken!"
You can't tell me that isn't entertainment.
As it turned out, the cops confiscated 115 chickens and euthanized them. Allow me an aside to say that I once knew a Latino guy who claimed that it was ok to raise fighting roosters because "It's our culture." I guess that excuses torturing animals. But that's another post altogether.
The point is that Arpaio has once again proven that he is not to be fucked with. If he uses a tank to arrest one guy, imagine what he'll do to undocumented immigrants… Well, maybe we don't want to visualize that.
Anyway, let's hope the cameras keep rolling on Arpaio. With luck, some Arizona teenager will shoplift beer from a 7-11, and Arpaio and Chuck Norris will give chase in a helicopter outfitted with rockets.
Cool!