A few weeks ago, the head of the NYPD criticized Latinos and blacks for tolerating gun violence. Commissioner Ray Kelly's timing could not have been more exquisite, for as we all know, some nut in Colorado has decided to take part in that most American of activities: the mass shooting of strangers.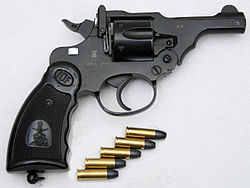 Although it's true that "America's Hispanic population suffers from firearm violence at rates far greater than the U.S. population overall," the idea that Latinos are more accepting of violence is darkly hilarious. After all, most of the mass shootings that grab headlines have taken place in predominately white small towns and suburbs.
To continue reading this post, please click here.