Look, no one disputes that 2016 was an abysmal, horrific monstrosity of a year. It was the hottest year on record, we elected a sociopathic narcissist to the White House, and 1,893 of our favorite celebrities died. That's bad.
But perhaps 2017 will be better.
Ha-ha, we're just kidding. Because as everyone knows, the first year of the Trump presidency means, at best, pain and agony. At worst, it foretells the end of all civilization, and we will not debate whether 2018 will be any better, because none of us will exist, and all of America will look like this: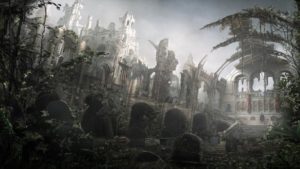 Still, let's gather together to kick 2016 to the curb. I wish I could say that my hopes are high for 2017, but I would have to be on heavy narcotics to issue such an absurd declaration.
All I can say is thanks for reading, keep fighting the good fight, and see you next year.