Let's face it. I long ago conquered the internet.
So as phase 2 of my unending quest to expand my media empire, I'm now appearing on the radio.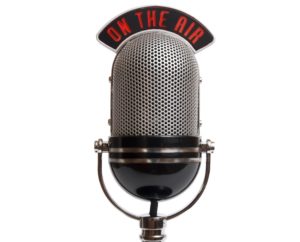 Specifically, I was on a panel discussion this week on NPR's Colin McEnroe Show. We talked about race, privilege, and the whole idea that white people are disenfranchised (yes, that last part lent itself to high comedy).
If you missed the live show, you can catch the podcast version here.
So stay tuned, because it won't be long before you once again hear my smooth baritone emanating from your speakers as I wax rhapsodically about ethnic rights and Orwellian threats and political oppression and other nightmarish concepts.
Of course, at that point, I'll be pulled off the airwaves by the Trump Secret Police (Media Division) and hauled down to the Ministry of Information's top-secret liar… and you won't want to miss that.