Changes are coming to the way we do business here at Hispanic Fanatic world headquarters. Before I get into all that, however, let's squeeze in another movie contest.
All you have to do is comment on one of my posts (including this one) and you'll be entered for the chance to win passes to the upcoming Ben Affleck movie Argo, which will be screened in the following cities:
Dallas, TX
El Paso, TX
Houston, TX
Los Angeles, CA
McAllen, TX
Miami, FL
Phoenix, AZ
San Antonio, TX
San Jose, CA
Based on true events, Argo is about a life-or-death covert operation to rescue six Americans during the Iran hostage crisis in 1979. And best of all, the lead character has a Latino name (Mendez)!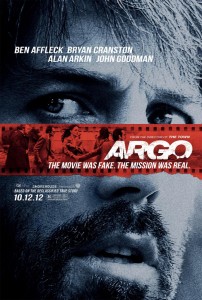 If you win, I'll email you the passes. By the way, I won't make your contact info public, so don't worry about that.
I'll announce the contest winners in the next week or so. In the meantime, let's get those comments flying.