Well, here we are in 2017, and a new era of hope and peace and love and…
What's that?
The cycle of hatred that crescendo in 2016 continues to careen onward, claiming new victims in ghastly ways?
Yes, scratch that opening line.
We are not even a week into the new year, and we have a fresh horrific example of humankind's malevolence, courtesy of Chicago.
That's where some Trump-hating teenagers assaulted a man, live on Facebook, while yelling slurs about white people.
I'm not going to show the video because, frankly, there's too much violence porn out there already.
But I will point out that conservatives have responded with a certain sort of glee, thrilled to finally have some evidence that ethnic minorities are beating up on white people. And liberals have responded with outrage tinged with defensiveness.
I'm not going to get into all that, primarily because it should be perfectly clear that everyone — regardless of political affiliation or ethnicity — is repulsed by these acts. So there is no need to state the obvious about how grotesque these morons are. It's like denouncing the Ebola virus.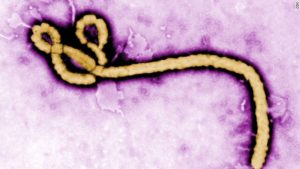 Instead, I just want to point out that hatred feeds upon itself, and it is a base universality of human nature that many people will use the fact that they are being oppressed as perverse justification for their sick abuse of others.
It is Orwell's vision of the future: Imagine a boot stamping on a human face — forever.
Happy New Year…