I've written before about the Republican Party's image problem with Hispanics. For the most part, conservatives are content to appear as unappetizing as possible to Latino voters. It's almost as if the GOP is saying, "We're not really a bunch of redneck nativists who despise your culture, but you'll just have to take our word on that. Now, who's up for some stereotyping and deportations?
Perhaps many Republicans are afraid of offending their hardcore base, which is, let's face it, not the most open-minded group. Or maybe conservatives were heartened by their "shellacking" of the Democrats in the midterms. Or possibly they're feeling no pressure because U.S. Census figures indicate that red states are growing much faster than blue ones.
But wait — upon closer inspection, maybe that last one isn't so uplifting to conservatives after all. As Fox News Latino points out, "the irony is that many of these growth centers … are the beneficiaries of population growth due in large part of immigration and brisk Latino birthrates." In other words, one reason that the red states are bursting is because Hispanics are moving in. As such, these states have "a strong Republican Party presence, and an increasingly unsympathetic Latino electorate to counter that party's influence."
So if anything, conservatives should be bending over backwards to attract Latino support. At least a few Republicans know this.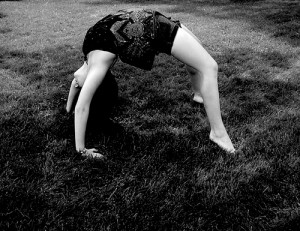 Among them is our old friend Newt Gingrich (!), who recently admitted the truth about immigration reform when he said, "We are not going to deport 11 million people. There has to be some zone between deportation and amnesty."
Gingrich's surprising statement got the Washington Post's attention. The newspaper opined that "making nice with Hispanics has become an incipient Republican cottage industry" and expressed "hope it grows enough to shut down the hateful rhetoric and demonizing of Latinos by too many Republicans in recent years."
Well, let's not get carried away. As the Post makes clear, nativists "have cowed the Republican Party with a message of rejection and hate that most Latinos take personally."
And here is where the GOP fails to understand a basic truth: Slamming immigrants doesn't just offend undocumented people. It also pisses off Latino citizens, many of whom are naturalized immigrants, have family members who recently arrived here, or just don't like to see people who look like them get blamed for everything.
Indeed, as the National Council of La Raza states, the recent elections brought to power "some of the most extreme members of the House who are going to be the calling card of the Republican Party to Latinos." This doesn't really help conservatives, who "need to rebuild their relationships with Latinos."
Still, it's not all bad news for the GOP when it comes to Hispanics. There is one group of Latinos who are positively giddy about a significant part of the Republican platform. Unfortunately, these Hispanics are not citizens, or even residents.
It seems that the GOP insistence on making guns readily available is a big hit with Mexican drug cartels. Yes, although the right to carry a firearm is supposed to deter crime, the truth is that "Mexico's most violent drug cartels are exploiting U.S. guns laws to acquire massive quantities of assault rifles and other firearms for use in their war."
Ouch — somehow I doubt this fact will help win over Latinos in 2012.