It's taken as a given — a damn article of faith — that each generation in America does at least as well as its parents, preferably better. This is the reason old people go on and on about all the sacrifices they made for you. They wanted you to have a better life than they did.
Well, as we all know, that forward progress came to a jolting halt with Gen X. People of my age group have heard many times how we will be the first generation in American history to do worse than our parents. Let me tell you, that little factoid never gets stale… nope.
But now there is more to the story. A new study implies that the grandchildren of Latino immigrants — the third generation — make a U-turn in generational improvement in some areas and end up worse off than their parents.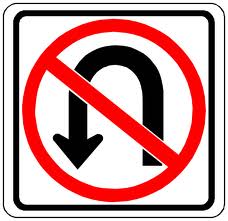 Basically, if you are a Millenial Hispanic, you are so very, very screwed.
The study showed that second-generation Latinos (like me) tend to do better than their immigrant parents in such areas as education, employment and financial stability. But the third generation sees that forward momentum sputter and slide back down. Their educational and economic progress stagnates.
The researchers theorize that second-generation Latinos grow up hearing about their parents' difficult lives in their home countries. I know this was true for me. I heard many times from my mom and aunt about El Salvador and how it was not exactly the most blessed of nations.
Hearing such tales may inspire second-generation Latinos to improve upon their parents' situation. However, the third generation is more removed from this frame of reference. It seems that abuela's anecdotes about walking to school barefoot and living on nothing but rice and beans just don't register with those darn kids.
Of course, that's only part of the problem. More important, issues like poverty and discrimination may become more entrenched by the third generation, and this may drag on young Latinos, making it difficult to improve upon their parents' status.
As the researchers note, there is only "so much you can do with motivation and drive to get out of poverty.…At some point, you need the structural means to overcome a lot of these problems."
Yes, that means investing in education, infrastructure, and other boogeyman "big government" solutions. Somehow, I don't see that happening anytime soon.
It's almost enough to make you grateful for being a member of Gen X. And that's saying something.