In a recent post, I wrote about the inherent Latino-ness of California. In a different post, I wrote about the continuing saga of illegal immigration in Arizona. Now watch in amazement and wonder as I twist and meld those two disparate subjects into a wholly new post.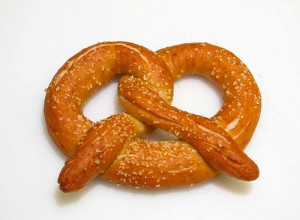 As I mentioned, the new archbishop of the Los Angeles diocese is Jose Gomez, who is in line to become the first Hispanic cardinal in the United States. The new archbishop has a more tolerant view of immigration than many of his Christian peers, which is not surprising in light of his Latino heritage. But it may intrigue some people that the outgoing archbishop, Cardinal Roger Mahony, is just as adamant in opposing the demonization of the undocumented.
Mahony recently compared Arizona's anti-immigrant law to "German Nazi and Russian Communist techniques." Mahony said that Arizona had created "the country's most retrogressive, mean-spirited, and useless anti-immigrant law" that is based on "abhorrent tactics [used] over the decades with absolutely no positive effect."
Mahony adds that the law features "totally flawed reasoning: that immigrants come to our country to rob, plunder, and consume public resources. That is not only false, the premise is nonsense."
With their respective attitudes toward immigration, both Mahony and Gomez line up with their fellow Californians more than many social conservatives would like to admit.
For example, the LA Times recently released a poll about Proposition 187, that infamous piece of legislation that denied public services to illegal immigrants. The law passed in 1994 by a healthy margin.
However, the years have not been kind to the law. Now, more Californians oppose it then support it (by 47 percent to 45 percent). The LA Times attributes the change, in part, to the growing number of Latino voters, but adds that age plays an even bigger role.
"Californians aged 18 to 29 opposed this proposal by more than a 20-point margin, while voters 65 and over supported it by 12 points," the survey said.  This was "a much larger disparity than when the results were examined by racial or ethnic category," adding that "voters under 45 joined Latino and Asian American respondents in answering that illegal immigrants represent a net benefit."
Apparently, "young Californians [have] a much higher comfort level than their elders with those of different racial and ethnic backgrounds. In both cases, exposure has brought familiarity, which has in turn brought tolerance," according to the LA Times.
Now, it's easy to dismiss all of us here in California as new-age, touchy-feely liberals with bad morals and a shallow view of life. As a matter of fact, I know a few people like that.
However, it's well known that California, along with New York, plays national trendsetter more than places like, say Utah or Kentucky do. The opinions about social issues that are formed here always have a strong impact on any national debate. Immigration is just the latest example.
In fact, one could argue that Arizona is simply following in California's footsteps. The original hard-line approach to illegal immigration (the aforementioned Prop 187) is the legislative godfather to Arizona's new law.
But if California is any guide, "Arizona's fast-growing Latino population will eventually begin flexing its political muscle to force a more moderate course on immigration," according to the LA Times. "Nearly half of all K-12 students and babies born in the state are Latino."
So maybe, despite all the teeth-gnashing and screeching, Arizona and the rest of the nation will eventually adopt California's social mores. Hopefully, they will do a better job on economic issues, but that's a whole other story.
Yes, like sushi, yoga, solar power, and other California-born fads, perhaps acknowledging the humanity of immigrants will become the latest national trend.
And that would definitely not be gnarly.