You so rarely hear about the benefits of racism — you now, the positive stuff.
That's understandable, of course, seeing how bigotry and hatred have caused more death, destruction, and misery than any other single factor in the history of humankind. And that's without even getting into how the soul-crushing, dehumanizing force of prejudice has held back our advancement as a species, and plagued every society that has somehow crawled out the muck, cobbled itself together, and declared itself "civilized" in spite of ample evidence that we are no more sophisticated than our monkey ancestors, who by the way, at least didn't kill each other over the color of their fur. I mean, damn it, people. The monkeys don't do this shit to each other — the damn monkeys!
But I digress…
In any case, Newsweek recently reported that the opioid epidemic that is savaging America has largely bypassed Latinos and African Americans. And the reason may be because "racial stereotyping is having a protective effect on non-white populations."
Yes, racism has (arguably) protected Hispanics and blacks from getting hooked on the feel-good pills.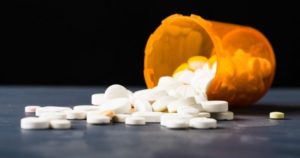 How can this be?
To continue reading this post please click here.