Damn.
I just got done telling you that Latinos are not terribly worried about the future, when an inconvenient report has forced me to add a caveat to that optimistic viewpoint.
You see, while it's true that Hispanics tend to be happier, and less fearful about scary shit like the economy and the presidential election, there is one subset within Latino culture that is feeling some gnawing concern.
Specifically, many Latino Millennials are worried about all those white supremacists who have dragged themselves out of the shadows of American culture in the last few years.
According to a recent poll, Hispanics between the ages of 18 and 30 "are more afraid of U.S.-born white supremacists than they are terrorists abroad."
Yes, young Latinos think it's more likely that a neo-Nazi will come gunning for them than it is that Isis will roll into their barrio.
In fact, 55 percent of Latino Millennials say they are "very concerned" about violence perpetuated by white extremists. That's just behind the 62 percent of young African Americans who feel the same way.
The survey points out that "in contrast, just one-third of white Millennials agreed."
Now that's a cultural gap.
One can hardly blame young ethnic minorities for feeling this way. The technology they grew up with has allowed vitriol to spread and multiply like never before. The number of hate groups in America is on the rise. And of course, the GOP nominee for president has based his whole campaign on telling white Americans to despise anybody who is the wrong skin color or religion.
Yes, for Hispanic Millennials, it's not all youthful exuberance and inappropriate selfies.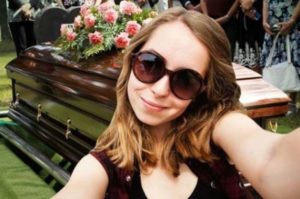 With hope, the potential for violence will die down once this accursed election is over. And there is the fact that ethnic minorities will only continue to gain social and economic power each year.
So maybe young Latinos will soon not be as fearful of what their fellow Americans might do in a fit of racist rage.
And they can get back to chasing Pokémon or jumping on Snapchat or jamming to Taylor Swift or whatever it is those kooky kids do these days.
Yeah, I'm feeling old.