OK, the Democratic president who insisted, "Si, Se Puede" hasn't kept his promise to make immigration reform a top priority. Furthermore, he has deported more Latinos than anybody in history, despite the fact that there are fewer undocumented people to arrest.
So getting the Hispanic vote should be easy for the GOP, which continues to insist that Latinos are Republican but don't know it. In essence, conservatives say Latinos are voting against their own interests, which is ironic considering that Republicans depend on their rural white base to do exactly that.
There's just one problem.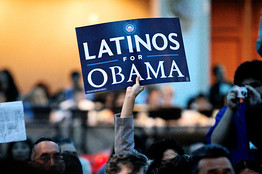 To continue reading this post, please click here.