This year, I became a father. I can assure you that nothing that monumental and awesome is going to happen in 2014.
But among the few downsides to parenthood is the fact that one has less time to update blogs. So I've written less this year. In fact, I've missed out on a few stories that I normally would have been all over.
For example, there was this little tidbit from the fine state of Texas, where a Latina politician tweeted her hatred of immigrants, her support for apartheid, her belief that the Jews were behind the 9/11 attacks, and her opinion that Muslims are "vermin." Why yes, she is a member of the Republican Party. Why do you ask?
Now, I would usually get a lot of mileage out of a self-loathing Hispanic with strong anti-Semitic and Islamaphobic tendencies who also appears to be a paranoid lunatic. But what new parent has the time?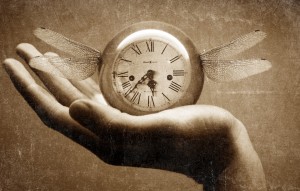 So here's hoping that in the new year, the little guy will give me a breather now and then to write about such characters. I can't wait.