So it's not exactly a contest. It's more of an opportunity.
The good people at Disney have asked me to ask you to take a chance on their movie Prom, which opens next weekend.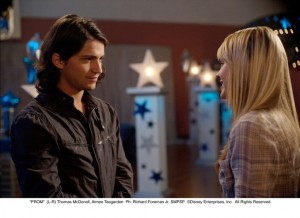 It's my understanding that there are several Hispanic actors and/or characters in the flick. If the publicity stills are any indication, at some point in the movie, a hunky Latino guy makes a move on a blonde cutie. And I think we can all agree that such a matchup is a win-win for everyone involved.
I can't honestly say how good the movie is. I haven't seen it, and I'm about two decades removed from its key demographic. However, if you have a kid, it's probably a safe bet. And yes, I'm working on getting free tickets for you to take your tween.
Of course, if you're a parent like my mom, you're more likely to take your kid to Scream 4, but that's another story.
The point is that if you watch the movie's trailer, then retweet it, you're entered in a contest to win an Ipad 2.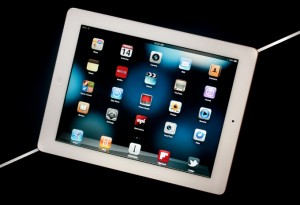 See, doesn't the chance to snag one of those babies make it all worthwhile? Let me know how you do.