I recently announced that I would not be updating this site as often, due to the impending arrival of a certain infant Latina.
But don't worry. I'm still doing the movie contests.
In fact, the last giveaway for 2012 is a big one. I'm offering you the chance to win passes to Peter Jackson's The Hobbit, which will be screened in the following cities:
Chicago, IL
Dallas, TX
El Paso, TX
Houston, TX
Los Angeles, CA
Miami, FL
Yes, The Hobbit is Jackson's return to Middle Earth, with dragons and sorcerers and goblins and… well, come on, you don't need me to tell you how fantastically awesome The Lord of the Rings was.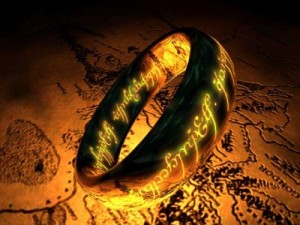 All you have to do is comment on one of my posts (including this one) about anything you please. Just make sure to tell me what city you plan to see the movie in, so I can allocate the passes.
If you win, I'll email you the tickets. By the way, I won't make your contact info public, so don't worry about that.
I'll announce the contest winners in the next week or so.
In the meantime, I'll be here, sharpening my orc-killing blade.