Yes, I'm a proud member of Gen X, in all it's cynical, world-weary, Nevermind glory.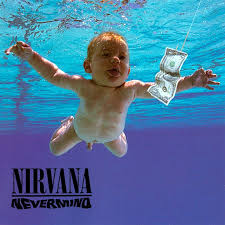 However, Gen X is being pushed off the stage by those pesky Millennials. And what do these interlopers look like (particularly the Hispanic ones)?
Well, Latinos age 18 to 34 are focusing on getting themselves educated. However, they are not so interested in setting up their own homes.
These insights come from a recent study that found Millennial Hispanics "are almost 20% more likely than non-Hispanic whites in the same age group to reside in a multigenerational household." That means more young Latinos are stuck living with mom and dad. They're also getting married later. About a third of "Hispanic young adults today are married — down 17% since 2008."
But they are going to college. Almost half (49%) of Hispanics 18-24 are enrolled in college, and this is "a higher enrollment rate than non-Hispanic whites (47%)."
So if Gen X Hispanics must make way for Millennial Latinos, at least we know they will be well educated. Now if they could just get out of their parents' basements.