Sometimes, people just don't know when to quit. For example, the town of Hazleton, Pennsylvania, recently discovered that "after spending eight years and half a million dollars fighting in the federal courts," it can't become its own tiny version of the INS.
Hazleton had passed ordinances that penalized anyone who employed or rented housing to undocumented immigrants. However, the U.S. Supreme Court said the laws "were unconstitutional and could never be enforced."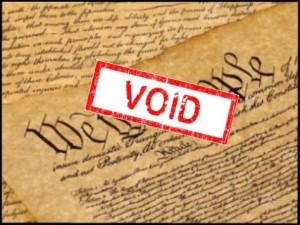 So now, Hazleton's leaders don't have "the will to try again — even if a new law could be crafted that would pass constitutional muster." So that was a lot of wasted time, money, and effort, all in the service of pissing off the Latino newcomers to "what long had been a Caucasian town."
But of course, "these days…the town is more diverse," and residents "are realizing that the Hispanic community has to have a voice." As such, Hazeltonites (Hazletonians?) are more likely to say, "My bad" and just go about their business ‑– after wasting that aforementioned half million bucks and most of a decade. "Oops," doesn't quite cover it.
In this way, Hazleton's experiences mirror the United States as a whole. Americans are saying they no longer want to crucify every undocumented person and slander Latinos nonstop. In fact, a recent poll "indicates that many Americans have shifted their priorities when it comes to immigration reform."
According to the Gallup survey, "44% of those surveyed say it's extremely important for the United States to develop a plan to deal with the large number of undocumented immigrants." That's just higher than the 43% who say the top priority should be "beefing up border security to halt the flow of undocumented workers into the country."
This is part of a trend, in which "Americans of all partisan orientations have come to view border security as less important," while support for a path to citizenship has remained consistent or increased. And some polls indicate that a majority of Americans believe the government's main focus "should be legalizing the status of the undocumented rather than border security."
We've spent a lot of time and money trying to kick out people who just turn around and come back, rather than trying to help them to make amends and become part of the culture. Maybe we're learning that there is a better way.