Is there another word that conjures such blood-pumping, swooning love and/or as much headache-inducing vitriol as "America"?
Excuse me — make that "America!!"
Regardless of your level of patriotism, you no doubt have some kind of strong association to that simple word. "America" is shorthand for freedom and power and excess and liberty and dozens of other intellectual, emotional, and political concepts.
And what is the source of this four-syllable monument to complexity? Well, as you learned in history class, our mighty nation was named after Italian explorer, navigator, and cartographer Amerigo Vespucci.
Or was it?
You see, what we have been taught for generations may not be, strictly speaking, the truth.
There is a theory that Amerigo Vespucci was an opportunist who changed his name after the New World was christened, thus earning him some level of fame and improving the hell out of his branding efforts.
This theory holds that the word "America" actually comes from the name of an Indian tribe and of a mountain range in Nicaragua called "Amerrique."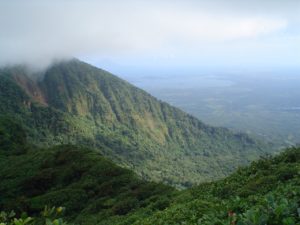 Well, consider my mind blown.
Of course, we will never know the real answer, as half a millennium has a way of distorting people's memories. So the Vespucci angle will no doubt continue to be the dominant story that schoolchildren learn.
But we have to ask ourselves, does it matter that our nation may not have been named after a European male, but rather took its moniker from a bunch of indigenous natives (Latinos, no less)?
Is it true that "to question the origin of America's name is to question the nature of not only our history lessons but our very identity as Americans"?
You tell me.