One of my fondest memories of childhood is attending Christmas Midnight Mass at my family's Catholic Church. My cousins and I would bask in the glittering pageantry, well aware that as soon as we got home, all the presents beneath the tree would be vanquished under our attacking hands.
I'm about to become a father. Naturally, I should look forward to taking my own son to Midnight Mass.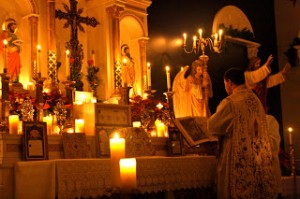 Well, I'm not. Because he will not be raised Catholic. In fact, he will not be raised with any religion at all.
To continue reading this post, please click here.