Let's be clear. Nothing is funnier than Monty Python's Flying Circus. The combination of the surreal, the obtuse, and the plain vulgar is still hilarious decades later.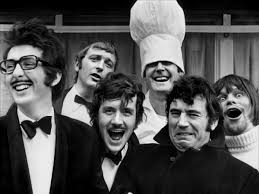 The Python comedy troupe was well-known for skewering religion, social class, and other touchy subjects. But even these brilliant Brits had an Achilles' heel. Python's few forays into racial humor were uninspired, coming across more as juvenile than biting.
To continue reading this post, please click here.