Congratulations to Jules, who won the latest Hispanic Fanatic contest. She won copies of Raul Ramos y Sanchez's latest novel, House Divided, as well as his earlier book, America Libre.
And all Jules had to do was comment on one of my many long-winded posts. What a deal…
Thanks to everybody who entered. We had a much better turnout to this contest than to the initial giveaway. This implies either that most of you are high-falutin' literary types, or you just really don't care for Nicolas Cage that much.
But now that we're on a roll — two contests in one month — maybe I'll throw another giveaway in there soon.
Until then, stay tuned for more rants.
And by the way, now you can catch some of my posts on the Being Latino site.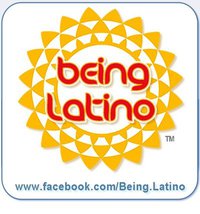 Click here to check out some of the other writers for this great project.