I've been thinking a lot lately about ethnic authenticity and the struggle for self-identity in a post-multicultural world.
Actually, that not's true. In reality, I'm more apt to be thinking about taking my car in for a tune-up, or the odds of the Packers winning their division, or what Kate Winslet is doing right now (probably something sexy).
But when stray thoughts about ethnic authenticity and… well, the rest of it, actually do enter my mind, I think about a recent news story that caught my eye.
Here in California, we had a brouhaha, an imbroglio if you will, when a woman posted a video of herself berating people for flying a Mexican flag in their front yard. The woman, who was running for political office, ultimately lost her day job when the video went viral.
The family with the Mexican flag explained that they were simply expressing ethnic pride and meant no disrespect to America.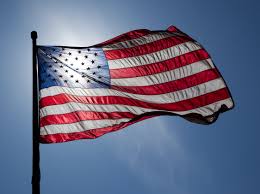 There are several things going on here. First is the fact that a jingoistic bigot thought she would impress people by posting a video of herself being a bully, and maybe win the xenophobic vote in the process. It's a sign of progress that this backfired horribly.
Second, the incident shows that for many Latinos, maintaining ties to one's homeland is crucial to the concept of self-identity. And this drive for ethnic authenticity can span generations.
You see, Hispanics aren't cowering under the boot of assimilation, like they did so often in the past. Back in the day, Latinos hid evidence of their roots, or they outright disowned their ethnicity, or they did anything they could to try to bluff people into thinking they were descended from the swarthier pilgrims on the Mayflower.
But contemporary Latinos are less likely to be ashamed of who they are, and displays of ethnicity are assumed — correctly — to be a right that can't be subjugated.
Basically, if some nut comes onto your private property and starts lecturing you on how to be a real American, you are well within your rights to tell them to fuck off.
Now that this is settled, let me get back to those thoughts of Kate Winslet…