By now, you've heard all about the Kansas legislator who said it was a fine idea to hire gunmen to fly around in helicopters and shoot undocumented immigrants. Republican Virgil Peck made what he calls a "joke" during a public hearing on how to control the feral-pig population (like you, I was unaware that this was a huge problem in Kansas).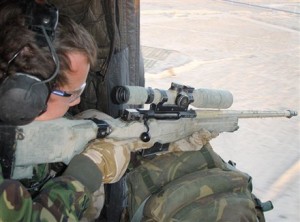 In any case, Peck has apologized for comparing immigrants to hogs, and while he was at it, for advocating that the state just start executing people it doesn't like.
Of course, Peck's comments are not in the smallest way indicative of the GOP's hatred for Hispanics. As conservatives are quick to point out, that is all a liberal-media myth, and the Republican Party truly loves Hispanics. After all, you only joke about slaughtering people like vermin if you really respect them.