So mere days away from Armageddon — I mean, Trump's inauguration, excuse me — we're all wondering how Democrats are going to rebound in 2020.
Will they seek to rebrand themselves with the white working class by appealing to its concerns? Or will they double down on their base, and nominate a truly progressive candidate?
Ha, we're just kidding.
We all know Democrats will run like hell from the "liberal" label. They will strain to convince Pennsylvania factory workers and Wisconsin farmers that the Democratic Party has learned its lesson and is abandoning "identity politics." And then Democrats will ask white rural voters to grab a beer with them and talk about the Packers before heading out to the deer stand.
There are, of course, numerous issues with this approach. Let's skip the obvious one for now, which is that Democrats will once again take the Latino vote for granted while dismissing progressives as silly elitists.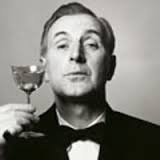 Instead, let's analyze a very real problem, which is that many people who voted for Trump weren't just being loyal Republicans, or looking to drain the swamp, or getting bamboozled by a con man.
No, many of them are damn racists who knew exactly what they were voting for. In fact, the link between racism and Trump mania is disturbingly clear.
Now, for the sake of argument, let's say that it's morally ok to court such voters. So how does one persuade them to abandon the Republican Party and its blatant xenophobia? How can we convince a person feeling white resentment or white anxiety (or whatever term euphemizes prejudice) that his attitude is not cool?
To continue reading this post, please click here.