Iraq isn't our problem anymore. Who cares. Good riddance.

—Internet commentator

USA! USA! USA!

—The same guy, nine years ago.
Future generations will never confuse it with VJ Day. This time, there were no jubilant crowds in Times Square or iconic photographs of sailors kissing nurses or a cross-continental outpouring of relief and exuberance.
Instead, there was a collective shrug as a military convoy rolled through the Iraq desert. The war that began with Shock and Awe ended with Confusion and Indifference.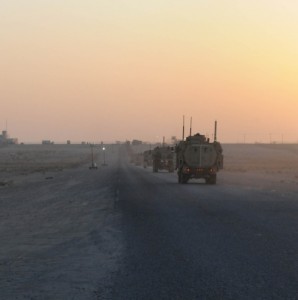 To continue reading this post, please click here.