When two-thirds of the US Senate is in favor of a bill, one might assume that it's a pretty popular measure.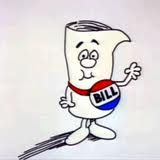 So when the Senate passed an immigration reform bill by a lopsided vote of 68 to 32, it indicated that nothing could be simpler than coming up with a way for undocumented people to gain a pathway to citizenship.
But of course, the US House (home of the crazies) is already talking about passing its own version of the bill. I assume that one will require new citizens to recite the Declaration of Independence, name all the presidents in order, and get a US flag tattooed on their foreheads while singing the Star-Spangled Banner (taking care to hit all the high notes).
As such, it is not time to celebrate just yet. The hard part is yet to come.