So I was thinking it would be hilarious to put on blackface and… what's that? It's racist? No, you don't understand! I was being ironic. Fine, I guess next you'll tell me that my white friends can't put on sombreros and call each other "wetback" to be, you know, funny and stuff.
Clearly, you don't understand that young, hip, artistic people are just being naughty if they dance on the edge of racist behavior. Yes, everyone from writers for hit TV shows to Ashton Kutcher has recently drawn fire for indulging in racial stereotypes and/or offensive statements.
What they have in common, besides denying that they're bigots, is that they're showcasing behavior that has been around for awhile but is only now becoming a full-fledged trend: hipster racism.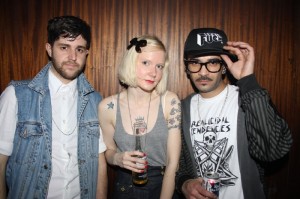 To continue reading this post, please click here.