So our good friend Ted Cruz is once again threatening to shut down the federal government if undocumented people are offered a path to citizenship… excuse me, I meant "amnesty." Now, Senator Cruz is not too big on the actual facts of the debate, which is why other people tend to correct him in public.
As we all know, the deluge at the border has slowed down. We are apparently no longer being "invaded." I, for one, am breathing multiple sighs of relief at that.
Myriad issues have yet to be resolved, of course, and the larger conundrum of immigration reform will continue to vex this country for the foreseeable future. And how one perceives the issue can, of course, vary wildly (ahem).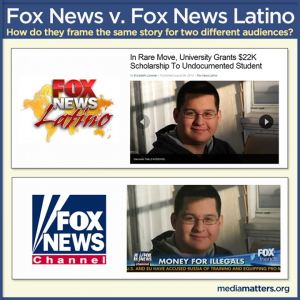 So I'll just throw in one fact here, among the many stats and data points that tend to get lost in a swirl of fury and accusations.
A recent study found that, rather than leeching off the social services that America provides, immigrants have actually "helped pay the nation's bills, at least when it comes to health care." This is because immigrants contributed over $182 billion to Medicare's Hospital Insurance Trust Fund between 1996 and 2011.
Immigrants contributed over $11 billion more than was spent on their care. During the same time period, U.S.-born citizens sapped a $68.7 billion deficit from the fund.
Yes, if immigrants had not made these large contributions, "the trust fund would likely run out of money three years earlier than it is currently predicted to become insolvent."
Well, thanks all you immigrants. I'm sure you're feeling very appreciated right about now.