Earlier this month, some polls implied that President Obama's support among Latinos was so high that he was "close to maxing out" his lead over Mitt Romney. Think about that — Obama statistically could not get any more popular with Hispanics. The president might explode or something.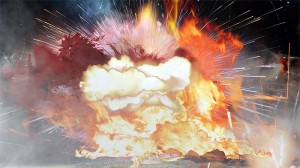 But then Obama went ahead and said that he supported gay marriage, and Republicans shouted that Latinos were so outraged that they were going to abandon the Democratic Party and vote for Romney, who of course, is semi-pseudo-quasi Mexican. The only problem with this GOP wishful thinking is that it is not based in reality.
To continue reading this post, please click here.