You can imagine my alarm when I first heard the term "immigrant psychosis."
Evidently, this was a very real issue back when Ellis Island was booming, and lots of Italians and Irish people were coming off the boats and making everything in America all weird and strange and different.
Psychologists of the time identified a malady common to the recent arrivals, and these professionals dubbed it "immigrant psychosis."
Today, we know it by a more common name: Homesickness
Yes, most of the American doctors were generations removed from their immigrant roots, and they had no experience living someplace new and exotic. As such, the concept of homesickness was unknown to them.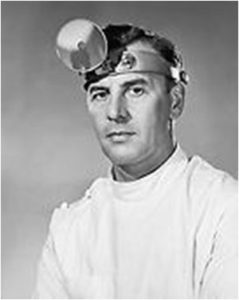 So when immigrants displayed odd behaviors such as depression and anxiety — combined with the bizarre new emotion of nostalgia — the psychologists gave it a name and insisted it was confined to the Irish and Italians (and maybe those Chinese people too).
Of course, we now recognize homesickness as a common complaint of everyone from college students to people on long overseas trips. It's hardly a psychosis.
But unfortunately, today's immigrants often have more to deal with than a bout of sad sentimentality. A recent study found that "the stress and hardship faced by immigrants setting up in a new country could be contributing to an increased risk of psychosis" among new arrivals.
Basically, more immigrants are having issues adjusting to their new lives. And when they do encounter these problems, they have more difficulty getting the mental health assistance that they require.
The study added that "racism and discrimination are certainly one of many things that are contributing" to the increasing mental distress of immigrants.
So this is fresh proof that the whole nativist attitude is psychotic (or at least contributes to it forming).
It's almost enough to make one yearn for a simpler time… which is ironic because excessive yearning is a sign of homesickness, which is how all this started in the first place. Damn.