Recently, I wrote about how Hispanics are underrepresented in the STEM fields. Well, this underrepresentation creeps up in strange ways.
For example, Hispanics are big on video games. We are 32% more likely to consider video games our main source of entertainment, and we are 54% more likely to buy a video game the day it's released.
Personally, I used to be king of the arcade back in the days when Galaga ruled the Earth.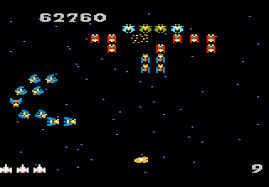 But for the most part, the video game industry has ignored their large Latino fan base. Just 3 percent of video game characters are Latino, and many of those are — to no one's surprise — cliché or offensive stereotypes.
So what can be done about this? Well, big guns like Google have plugged in and are trying to get Hispanic kids excited about technology. And lots of organizations have sprung up to teach coding and programming to Latino children. And the Latino STEM Alliance partners with schools, industry groups and community leaders to bring enrichment programs to Latino kids.
While the goal is to create better job opportunities for Hispanics, an even more crucial objective is to accelerate the nation's pace of scientific and technological innovation. You see, without the input of Latinos, that's just not gonna happen.
As for me, I plan to encourage my toddler son to love science and technology. It's not only smart for society and good for my boy, it's my master plan for retirement. I figure in twenty years, my son will come up with the next Facebook, and the family will be set.
Hey, why not?