What Latino doesn't love President Obama? Well, what Latino who hasn't had a family member deported?
But I kid.
In the last presidential election, Hispanics overwhelmingly supported Barack Obama, and their affiliation with the Democratic Party is well-established. Now, it didn't help much yesterday, when Democrats were trounced by a political party whose leaders include a hog-castrating nutjob.
But maybe some Latinos are jumping on the GOP bandwagon after all. You see, a new study implies that there is a "relationship between skin color and partisan preferences among Latinos."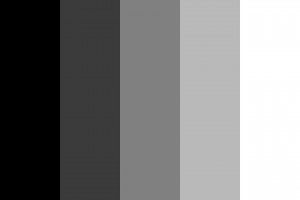 The research found that Latinos with the darkest skin showed a 98% chance of voting Democrat, while those with the lightest skin showed just a 43% chance. Put another way, "lighter-skinned Latinos are more likely than darker-skinned Latinos to identify as Republican and to vote for Republicans."
So apparently, the lighter skinned you are, the more likely you are to believe that climate change is a myth created by gay socialists who are trying to force everyone to have abortions. And that's true even if your last name is Rodriguez.