In the pantheon of current American villains, Jose Padilla holds a prominent spot. The New York native, who is serving time in federal prison for conspiring with al-Qaida, was among the first of the so-called homegrown terrorists to emerge after the September 11 attacks.
Padilla scared Americans not just because he planned to incinerate many of us with a dirty bomb, but because he is a citizen. The guy isn't one of those crazy foreigners who apparently hate us for our freedoms.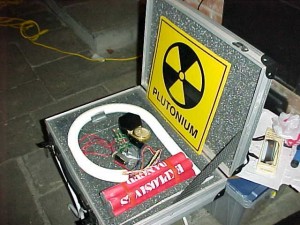 Within the Latino community, Padilla was another black eye, one more Hispanic thug who made us all look horrible. However, even the most ardent of Latinophobes didn't claim that Padilla was representative of the Hispanic population in general. The guy was just one bad apple.