I recently found out that I have distant in-laws who live in Ferguson. They are my wife's extended family, and I met them once in passing about a decade ago. That is my only personal connection to the city that has joined the short list of places whose very name signifies tragedy and/or disaster (e.g., Newtown, Chernobyl, etc).
In any case, there is not much I can add to the national debate over police brutality and systemic racism. I have never claimed to speak for all Hispanics, and I certainly can't claim to speak on behalf of blacks. Maybe Charles Barkley can handle that.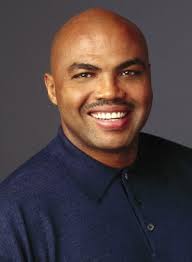 But I just want to reiterate a couple of points that many people seem to have forgotten during all the chaos in Ferguson and the outrage over Eric Gardner's death.
First, claiming that Brown, Gardner, et al were no angels is irrelevant. It only implies that you think cops have the right to execute people in public, without a trail or even a charge. You should rethink this position. Really.
Second, changing the subject to black-on-black crime is also irrelevant. There's also more white-on-white crime than interracial crime. What does any of that have to do with whether cops are out of control or not?
Third, claiming that racism doesn't exist is just idiotic and/or self-serving. Similarly, claiming that you don't see color is either a lie or a tremendous delusion. It's been scientifically proven that you do see color, so just drop the above-it-all attitude.
Fourth, stop insisting that if ethnic minorities just behaved, they would not have issues with cops. This is not only insulting and condescending, but laughably naïve. There is a whole trending item about how the police perceive white people differently. Check it out.
Lastly, go ahead and condemn violence and the looters. But don't let that distract you from the real issues here. And those issues are legion.