I've never taken Ecstasy. My understanding is that it makes you breathe heavily and feel like having sex with whoever is dancing next to you.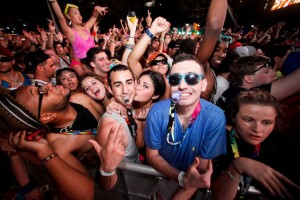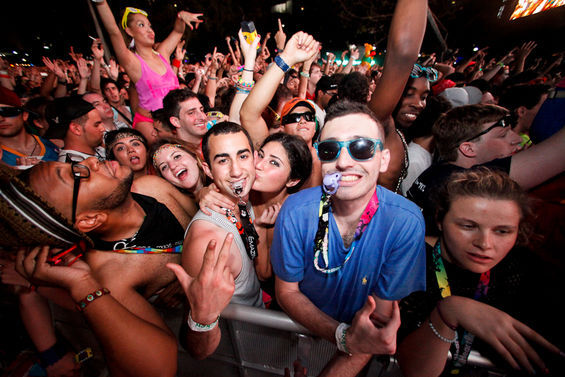 However, according to a recent study, "there might be a darker side" to the so-called cuddling chemical. Researchers have found that taking the oxytocin hormone "motivates in-group favoritism" and the "derogation of outsiders." Scientists say that oxytocin has "a role in the emergence of intergroup conflict and violence."
Basically, dropping E makes it more likely that you will behave like a racist jerk.
The researchers' study had Dutch males choose imaginary people to join them in a lifeboat. Guys on Ecstasy discriminated against those "with Muslim or German-sounding names," but "the men who were given a placebo didn't pay attention to the origin of the names."
Apparently, Dutch guys have some issues with both Muslims and Germans.
Now, I doubt that Ecstasy suddenly made these guys more racist, in the same way that alcohol does not inexplicably turn people into raging bigots. All these drugs do is lower inhibitions.
Drunk or stoned or otherwise altered individuals lack the capacity to think, "I better say or do what is socially acceptable." As a result, they go with their gut instinct or true emotions, which are often prejudicial as hell.
Still, if I ever had a desire to go clubbing and pop pills with teenagers, this study has killed that flickering drive. I don't want some woman dressed in neon colors and sporting day-glo bracelets to start shouting epithets at me over the drone of house music.
That would be the ultimate buzz kill.