Whenever I run a contest for free movie tickets, I ask myself three questions:
Does the movie feature Latino themes or tell a Latino-centric story?
Are there any Hispanic actors or actresses in prominent roles?
Is it a horror movie?
For the most part, the answer to #1 is "No, because they don't make those," and the answer to #2 is "Maybe, but probably not."
So I run a lot of contests for horror movies, and as we all know, we Hispanics love those.
As such, I'm offering you the chance to win passes to a screening of The Lazarus Effect, which is about a group of scientists "who achieve the unimaginable — bringing the dead back to life."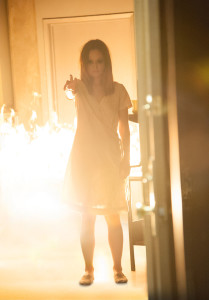 You can catch it in one of the following cities:
Chicago
El Paso
Los Angeles
Miami
New York City
All you have to do is comment on one of my posts (including this one) about anything you please. Just make sure to tell me what city you plan to see the movie in, and tell me what names (up to two people) I should put on the guest list.
I'll announce the contest winners in the next week or so.
Until then, please avoid resurrecting corpses. That kind of thing seldom turns out well for anyone involved.