As we all know, the quickest way to convince people to do something is to tell them they are forbidden from doing it. Currently, legislators in everybody's favorite state — Arizona — are learning this most basic principle of reverse psychology.
You see, in 2010, Arizona lawmakers passed a law to dismantle ethnic studies in that state. The official reason was that such programs promoted "the overthrow of the U.S. government" and created resentment toward white people.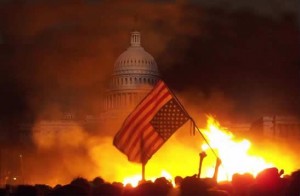 Now, the ban must have been successful, because the U.S. government is still intact. And there have been no reports of rampaging crowds of young Latinos terrorizing the white people of Tucson, which no doubt would have happened if they attended a single ethnic studies class.