When I started this blog, this website, this little outpost of sanity in the vast crazy wilderness of the internet, I posted articles about the latest slurs and offenses aimed at Latinos. I still do that, of course, but for the most part it has to be something truly egregious, preferably by someone in a position of authority and/or cultural power (eg., a senator, a high-profile CEO, the winner of Celebrity Apprentice, etc).
So when our friends at Latino Rebels posted this story, I was initially intrigued. Apparently, a bored rich woman has tried her hand at satire by populating a website with images of something she calls, "Illegal Immigrant Barbie," which I'm not even going to show here. Instead, just gaze upon a standard-issue Barbie, and use your imagination.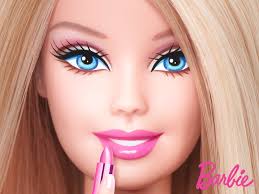 Now, it's undeniably racist. Worse, it's lazy and unfunny.
But we already know the woman's excuses. We've heard them all before. Pick one of the following:
1. "I'm not prejudiced. I'm just telling the truth."
2. "Well, excuse me for not being politically correct. Clearly, you can't handle it."
3. "Hey, I have Latino friends, and they thought it was hilarious. OK, my maid gave me a nervous laugh, but close enough."
So I'm skipping the anger and substituting a sad shaking of the head and a lugubrious eye-roll. This woman's pathetic affront deserves no more.
In fact, I only mention it at all because I intend to cut/paste my reaction to future instances of bored rich people mocking poor people, which never seems to go out of style with them.
On to the next outrage.