In 1989, Charles Stuart murdered his pregnant wife. To cover up his crime, he told police that a black man had done it. The cops, and pretty much everybody else, believed him.
Then the lie unraveled, and Stuart killed himself by jumping off a bridge.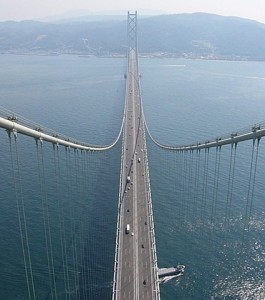 Stuart is perhaps the most infamous example of someone who commits a crime or indulges in bad behavior, and then pins the blame on a black man. In fact, there is a history of people who have embraced this very effective ploy.
However, the gambit seems to be played out. In 2010, making up some story that an African American jumped you is so cliché. Contemporary Americans have paid attention to the political zeitgeist, and thus informed, decided that the most logical scapegoat is a Latino male.
For example, Heidi Jones, a weather anchor for ABC's New York City affiliate and an occasional forecaster on Good Morning America, has recently been suspended from her job and has been arrested for lying to the police.
Jones claimed that a man tried to rape her while she was jogging in Central Park a couple of months ago. After investigating her claims, however, "investigators found inconsistencies in her story and could find no witnesses or suspects" and eventually got Jones to admit that she had "spun the tale as a 'plea for sympathy' because of trouble in her personal life."
Jones has been charged with two counts of filing a false police report, and she faces a year in jail or a thousand-dollar fine.
One's first reaction to this is disgust. Jones' actions are incredibly harmful to real rape victims, many of whom often face hostile accusations of making the whole thing up. Here we have a public figure who has fabricated a sexual assault, providing ammunition to misogynists everywhere.
Pity is also a common reaction. How messed up must this woman's existence be to create such a grotesque tale "in a plea for sympathy to counter some unknown setback that she was experiencing in her personal life"?
Once we get past those responses, however, we see the modern twist on the Stuart trope. Jones knew that to have any credibility, her fictional rapist had to be Hispanic.
Saying the guy was black seems suspicious, because that's what Stuart and other liars claimed. However, a white perpetrator strains credibility, because… well… you know.
So Hispanic it is. After all, we make handy targets in political ads, and we have been blamed for everything from skyrocketing crime rates to the housing collapse. As such, creating a Latino thug who jumps women in the dark is a logical choice for the imaginary crime victim.
Lisa Navarrete, a spokeswoman for La Raza, commented on Jones' hoax. Navarrete said it "reflects the mindset of many more people who think that if you want to make up a story and you want people to believe it, you should blame an African American man or a Latino."
Navarrete is mostly correct. However, she's clearly stuck in the past when she claims African Americans are as likely to be the object of a false claim. I mean, it's not 1989 anymore.