I've written before about the asphyxiating grasp that rich people have on the American Dream. As we know, the concept of social mobility is, at best, a faded myth that may never be relevant again. At worst, it is delusional pabulum served up to the masses to prevent them from revolting.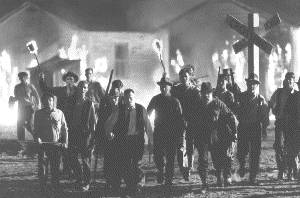 But just in case you thought you could get ahead by sheer hard work and a can-do attitude, consider the following fact: According to one study, your degree of social mobility depends to a large degree upon where you live.
So for those of you who are poor in, say, Georgia, the odds are pretty good that your children are not going to swing the middle-class lifestyle. But don't worry, "the chances that affluent children grow up to be affluent are broadly similar across metropolitan areas." So again, the rich are going to be ok.
But wait — isn't education the great equalizer? Well, nabbing a college degree is indeed one of the best ways to increase your income. Unfortunately, many kids are being priced out by tuitions that can only be called obscene. Again, however, you don't have to fret over the wealthy. Because "college students have a better chance of getting financial aid if they come from affluent backgrounds than if they are lower on the income scale." Yes, once again, the wealthy get a break denied to others, even if — as in this case — they don't need it nearly as much as people on the lower end of the socioeconomic scale.
Of course, Hispanic kids are less likely to be rich in the first place. And thanks to backward cultural priorities, the odds are good that their children and grandchildren won't be financially secure either.
Well, at least it won't be awkward at Thanksgiving dinner, because we won't have to endure about those rich relatives flaunting their wealth. Because everybody will be broke.