In my previous two posts, I wrote about Latinos who view themselves as white. Well, it may be coincidental, but I recently ran into a disturbing news item that illustrates how some Hispanics have adopted a traditionally white viewpoint about one topic.
And that viewpoint is a hatred of black people.
Now of course, the vast majority of white people in this country do not hate black people. Nor is bigotry toward black people an unknown concept in Latino society (just look at George Zimmerman for proof of this).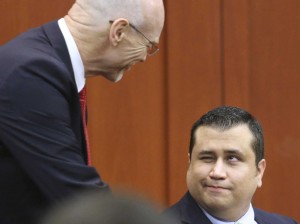 Still, as we all know, only white people can be truly racist (ha, let's start that debate again).
But some Latinos in Florida are doing their best to prove that, damn it, we can be racist too if we just try hard enough.
You see, the owners of a Miami apartment complex allegedly turned away prospective tenants who were black, saying that there were no units available. However, when Latino prospective tenants showed up (in some cases, mere hours later), they were quickly shown apartments.
It doesn't get much more blatant, and the owners, who are Hispanic, are now being sued.
So why would Hispanics, no strangers to prejudice and racial animosity, be so overt about discriminating against black people?
Perhaps it is because ever since the colonization of Latin America, white skin has been portrayed as more desirable in Hispanic culture. Even today, there are Hispanics who, subconsciously or intentionally, see it as their duty to "mejorar la raza," which means, "to improve the race." This means "marrying whites only (including white Latinos) — and specifically staying away from indigenous, black, Asian, or mixed potential mates."
By the way, I'm not saying that Hispanics who marry white people are self-loathing or bigoted against black people.
But it is clear that in some quarters, the message that Hispanics "are expected to internalize is that Latinos should literally become as white as possible over time."
Such a goal is not only morally repugnant, it is foolhardy. After all, in the future, everybody is going to be so ethnically mixed that we'll all be a pleasing shade of brown.
It will be enough to give a 22nd-century racist a conniption fit.