For my last post of the year, I thought I would share some of my recent fan mail. In general, the people who comment on my articles here, or on the Huffington Post, are either supportive or respectfully disagree. But this is the internet, people. And as such, it is a motherlode of, shall we say, more spirited correspondence as well.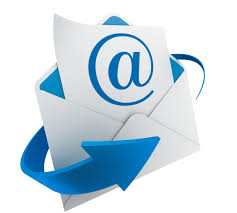 Recently, I have received emails telling me to go back to Mexico. My family is from El Salvador, actually, and I've been to Mexico just once (about thirty years ago, when I was a kid). But still, if those commentators are so insistent that I go, I am willing to accept their invitation, so long as they pay for the plane ticket to Cancun.
Also, I have been called a traitor to my race. I presume these comments are from my fellow Latinos who don't like something I wrote, but because the offending passages are never referenced, I have no idea what constitutes the treasonous act. For all I know, it's because I mentioned that I prefer Foo Fighters over Tito Puente, or admitted that I don't like guacamole ("Treason!")
But two commentators went above and beyond. First, there was Jose M., who I'm guessing was using an ironic screen name, because he informed me that "I'm outraged by the blatant bigotry and prejudice endemic within your race. My race is fed up with it."
Jose M. went on to explain that "My race lives in peaceful communities where you can walk down the street at night without worry that some Latino racist thug is gonna jump out of the bushes and do what comes natural to Hispanics." I'm not sure what comes natural to Hispanics. Perhaps he meant salsa dancing. In that case, I certainly understand that it would be alarming to be walking in your neighborhood — where crime is absolutely nonexistent — and have a Latino jump out of the bushes and start shaking to the beat. Yeah, pretty scary.
In any case, Jose M. reminded me that "illegal alien sex offenders, rapists, drug dealers, and murderers (mi rasa) are flooding this country," and closed with a simple "Viva Caucasians! My Race!"
Then there was Pete G., who wrote to kindly inform me that "Hispanics are without a doubt the most exclusionary and racist bunch of bigots living on this planet." To prove that he himself was neither a racist nor a bigot — nope, not him — Pete G. then pointed out that "Hispanics are running like hell from their own kind to live with Whites" because they are trying to "find a civilized culture."
He then said I should "own up to the ​racist drivel you vomit," and asked, "Why is America being overrun with Hispanic gringos?"
Of course, "Hispanic gringo" is contradictory, and I'm unaware of America being overrun by this mythical, oxymoronic animal. But maybe I missed the report on Fox News.
In any case, keep those comments and emails coming, and thanks for reading!