I live in Los Angeles, so updates about the entertainment industry count as local news. As such, I couldn't help but notice the following item:
In a "first in U.S. English-language television history," four Latinas are headlining their own series. Cristela Alonzo stars in Cristela, Callie Hernandez is in The Club (both on ABC), Gina Rodriguez is in the CW's Jane the Virgin, and NBC's Shades of Blue stars our old friend Jennifer Lopez.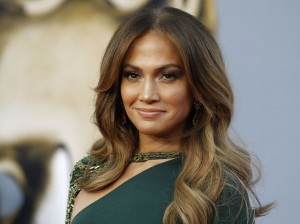 Now, I have no idea what these shows are about, or if any of them are remotely good. For all I know, they will all be cancelled a month into the season.
Regardless of their fate or pedigree, however, it is unquestionably a positive development that Hispanics are getting more representation on television, and even better, that starring roles are becoming more plentiful. And yes, that's true even if JLo is involved (just kidding, Ms, Lopez; you know we all love you).
I'll try to check out these shows when they come on. In the meantime, I will continue pitching my own idea for a show, which is about a gritty, truth-seeking Latino blogger who is smart, sexy, and devilishly handsome.
What can I say? The idea just popped into my head.