Congratulations to Electric Siesta, who won the contest to see Halley, a new Mexican zombie movie.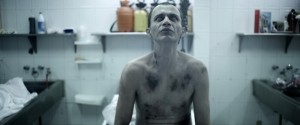 We hope to receive a review from Electric Siesta about how much he liked the movie. That is, assuming that a zombie doesn't bite a chunk of his flesh off, thereby turning him into one of the undead and sending him lumbering across the countryside in search of fresh victims.
That would really suck.