Congratulations to Chase, JT, and Guillermo, all of whom won passes to see Ouija, the new horror movie coming out next week.
I didn't want to mention this before, but Ouija sounds suspiciously like the 1980s classic Witchboard. That movie starred Tawny Kitaen, so you know it was good.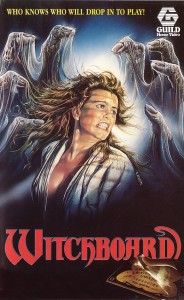 Clearly, we should all be on the lookout for any future movies that address the problem of demonic mass-produced board games.